Black Oxide Shaft Collars & Couplings
Dayton Superior Products has the ability to manufacture custom shaft collars and shaft couplings using a black oxide finish. Black oxide is one of the most common finishes for collars and couplings, and its many advantages include: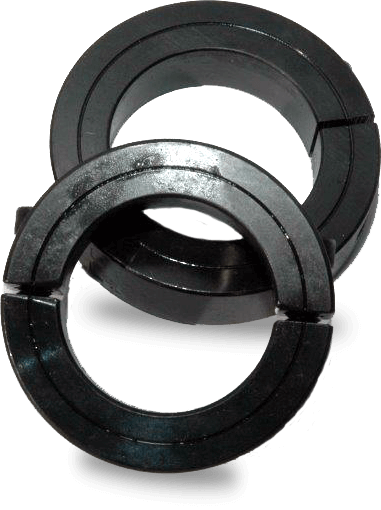 Dimensional stability
Attractive black finish, lustrous or matte options available
No chips or flakes
Reduced light glare due to its dark color
Cost-effective coating choice
Mild corrosion resistance
A black oxide finish consists of black iron oxide on a ferrous metal surface. Generally, black oxide finish is added to steel collars and couplings and Dayton Superior Products has the ability to add this finish to carbon steel and stainless steel. Black oxide is best suited to indoor applications for which a mild degree of corrosion resistance is required. Learn more about our black oxide collars and couplings today - contact Dayton Superior Products!
Image Gallery