Custom Shaft Collars, Couplings & Clutches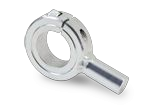 Many customers find our shaft collars, shaft clutches, shaft couplings and assemblies to be the low-cost starting point for their own inventiveness. Dayton Superior Products can work with your ideas to create custom solutions for your needs, including both smooth bore and threaded collars. All products supplied by DSP are available with a wide variety of material and finishes, including: 
Materials include:
Aluminum

Brass

Forgings

Castings

Plate steel

Spring steel

Plastics
Finishes include:
Zinc

Electra-coat

Yellow zinc dichromate

And others
All customized shaft clutches are built to order from a substantial stock of parts that are fully inspected so that same day deliveries can be made in most cases. If special machining is required the delivery will be delayed due to the need for heat treating but most deliveries can be made in two weeks or less.
Our magnetic base work light (Duty Light) can be shipped the same day in most cases.
Our Thumb Punch Machine for the packaging industry requires two to three months since each machine is made to order according to the requirements of the customer. For special parts made to the customer's prints we can supply a quote in three days and foreign delivery would normally be 150 days from the receipt of order.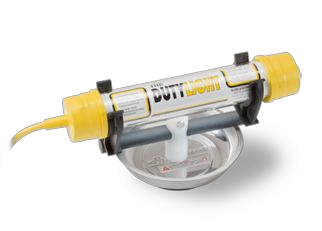 These parts can be machined, steel, cast iron, cast steel, cast aluminum, stamped steel, stamped spring steel or any variety of material. Special parts can be imported (for low cost) or machined in our plant if lead time dictates. We run these custom parts on a wide variety of machinery including CNC lathes, CNC machining centers, automatic screw machines, grinders, CNC saw, special machinery to automatically manufacture split collars, and a substantial quantity of mills, drills, lathes, welders, etc.